There are no strangers here -- we are all children of the same heavenly Father.
Members working together...
Want to know more about us?
Please join us at one of our Worship Services on Sunday at 9 AM or 11 AM or stop by for a visit during our office hours, Monday - Friday, 9 AM - 4 PM. Sunday School is held September - May from 9 AM to 10:30 AM. All are welcome!
Looking for a church home?
We would love to have you as part of our church family! Membership in a Christian congregation is both a sign of our identification with the local community of faith and a way of sharing in the mission that Christ has given to His church to share His love with the entire world. As members of a congregation, we commit ourselves to participating in the the work to which God has called all of us.
Questions about St. Paul Lutheran Church?
Feel free to call the church office at (732) 349-0871. We will be happy to assist you with any questions you have about Lutheran worship or St. Paul Lutheran Church in particular. You may also e-mail us at office@stpaul-lutheran church.com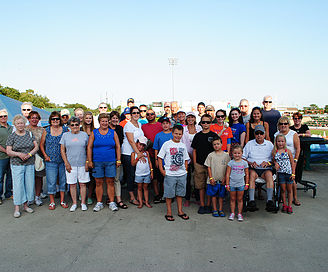 Members playing together...
Our church family enjoying a Blue Claws game